White Fillings
Custom Restorations in Caroline Springs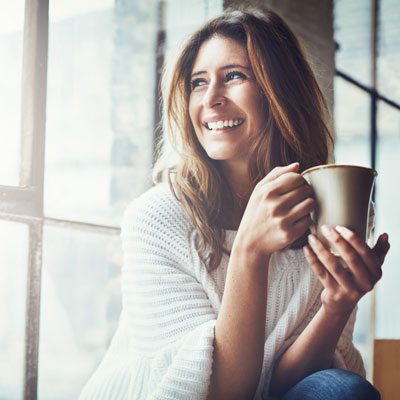 Keeping your smile healthy is our first priority. During your checkup, we screen for signs of weak enamel and tooth decay, to treat cavities when they're smaller and require less-invasive therapy.
About Our Fillings
Since your tooth is made up of different layers, some of which are stronger than others, the type of filling you need will depend on which areas are damaged.
Each of our restorations are metal free, making them safer and more conservative. Since white fillings bond to your tooth structure, they don't require as much alteration to your teeth as metal fillings do. Plus, they're entirely free of mercury.
Types of Fillings Available
Since you're chewing thousands of times per day, you need a restoration that's durable enough to withstand regular use. Depending on your tooth's needs, we offer
Plastic White Fillings — These fillings are used if there's only a small compromised area on the outside layer of your teeth. Chewing and smooth surfaces tend to be the most common, but only if the cavity is restricted to a specific size.
Porcelain Fillings — When decay progresses deeper into other layers of your teeth, it requires a stronger filling to repair it. Porcelain fillings are custom made to fit the location and shape of your tooth, based on how much reinforcement it needs. Our porcelain fillings are made using CEREC technology. CEREC is a single-visit milling device that allows us to create hybrid, customised restorations on the same day.
Hybrid Fillings — A mix of resin, plastic and porcelain materials provide another alternative for repairing damaged teeth.
Which one is right for you? We'll need to thoroughly examine your tooth first and take an X-ray to determine the extent of structural damage. From there, we'll discuss the best solution for your smile's needs.
Symptoms of Tooth Decay
Do you have a cavity? Let us know if you're experiencing any of the following symptoms.
Pain or toothaches
Discomfort while eating
Sharp or rough edges
Floss catching between teeth
Food packing in a certain area
Discoloration
Sweet sensitivity
Not every cavity hurts. We recommend scheduling a checkup every six months to screen for signs of tooth decay as early as possible. In some cases, enamel demineralisation can be treated before a filling is necessary.
Feeling Nervous?
If you've never had a filling before, it's normal to feel a little anxious. But too much nervousness can cause you to put your treatment off, allowing the decay to spread. To help you feel relaxed, we recommend happy gas (nitrous oxide sedation) or other form of sedation dentistry. With nitrous the effects are fast acting and quickly reversible, without any lingering drowsiness.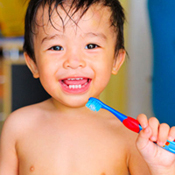 Does My Child Need a Filling?
Cavities expand rapidly in primary (baby) teeth. Since your child's young smile plays a role in the eruption patterns of permanent (adult) teeth, it's vital to treat decay before it causes premature tooth loss. Otherwise it can lead to complex orthodontic concerns later on.
Schedule a Checkup Today
Book an exam now if it's been over six months since your last appointment.
CONTACT US
* Any surgical or invasive procedure carries risks. Before proceeding, you should seek a second opinion from an appropriately qualified health practitioner.

White Fillings Caroline Springs, Taylors Hill, Taylors Lakes VIC | (03) 8358 2565