The Wand®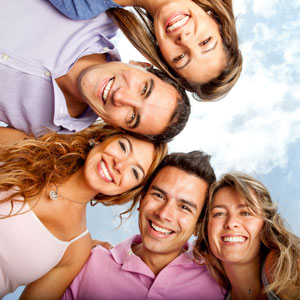 While dental injections have been used for many decades and are needed for specific dental procedures, many people dread the thought of getting an injection in their mouths. Those with dental phobia often feel uncomfortable when seeing needles or other dental instruments.
No More Needles
At Magical Smiles, we're pleased to announce that we are offering The Wand to deliver local anaesthesia comfortably. With this ground-breaking system, you won't have to deal with dental anxiety or that dreaded syringe. Instead, say hello to a comfortable dental procedure.
The Wand is a state-of-the-art platform for local anaesthesia. It is considered a gentle injection system created as a replacement for traditional needle use in dentistry.
Primary Benefits
Compared to the old-school syringe, The Wand has many advantages. Dentists can regulate the dosage to target specific areas that need to be addressed. That's because The Wand dispenses anaesthesia at a slow and low-pressure rate. Called Single Tooth Anaesthesia or STA, this process eliminates any numbness in the patient's tongue, cheeks or lips.
With The Wand, you may not even be aware you've been given an injection. And because no numbness occurs, you can enjoy a more pleasant dental experience. After your procedure, you can return to your day.
Greater comfort and less anxiety
The Wand is much more comfortable than traditional injections. It can greatly decrease anxiety and eliminate collateral numbness.
More efficient visits
Single Tooth Anaesthesia allows bi-lateral mandibular treatment in just one dental appointment. Patients can immediately return to work without experiencing a numb face.
Improved patient satisfaction
Dental patients are more satisfied with The Wand than a traditional dental syringe. They also overwhelmingly opt to have this injection system used over traditional needles.
At Magical Smiles, it's always our goal to ensure your visits are as comfortable and pleasant as possible. Thanks to modern solutions like The Wand, you no longer have to be anxious about getting an injection.
Contact Us Today
To find out more about The Wand, contact or Caroline Springs dental office today!
* Any surgical or invasive procedure carries risks. Before proceeding, you should seek a second opinion from an appropriately qualified health practitioner.

The Wand Caroline Caroline Springs, Taylors Hill, Taylors Lakes VIC | (03) 8358 2565