Teeth Whitening
Would you like to show off a brighter smile? When you have gorgeous teeth, you can make a great first impression and feel good about yourself. Over the years, you may have noticed that your teeth aren't as white as they used to be.
With complimentary cosmetic dentistry consultations available, there's no better time to find out what your options are. We provide an array of teeth whitening services including Zoom in-chair whitening, take-home whitening kits, laser teeth whitening and a teeth whitening pen.
Zoom In-Chair Teeth Whitening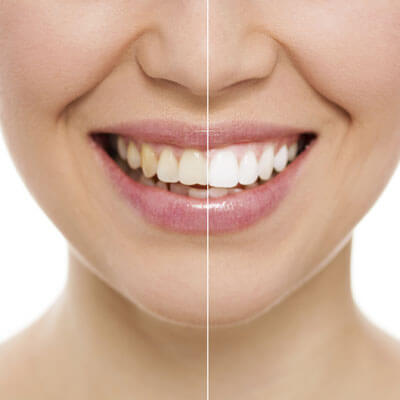 In a single hour, you can whiten your teeth up to eight shades. Philips Zoom is one of the most popular whitening procedures in the world. The first step is to have your teeth assessed. Once we determine that you're a candidate for teeth whitening, we'll take impressions of your teeth to custom-create your whitening trays.
Your teeth will be polished and your gums protected by a barrier. The teeth whitening solution is then applied. We'll use a special light to accelerate the whitening process. Afterwards, we'll give you a sensitivity-reducing gel so that you don't experience any discomfort. You'll also receive full aftercare instructions so that you can maintain your results.
Opalescence Take-Home Kits
If you find it difficult to get to our clinic for an appointment, or you're not in a hurry to whiten your teeth, you may find a take-home kit most suitable for you. You'll receive everything you need to complete your whitening at home. It includes a high-concentration whitening gel and custom-made trays.
At your consultations, we'll clean your teeth so that the whitening can work most effectively. Then, we can take impressions that will be used to create your whitening trays. At home, you'll fill the tray with gel, then wear it for the appropriate period of time. We can select the proper concentration of whitening solution depending on your needs, which will dictate how long it can be on your teeth.
Laser Teeth Whitening – TouchWhite
When you choose this contemporary option, you'll love the advantages it provides. It's gentle, quick and minimally invasive.
The wavelength that the laser uses has an absorption peak in water. What does that mean for you? The bleaching gel that we use won't require any additional absorbing particles. Your tooth's pulp and hard tissue won't be penetrated, which can be a risk with other laser-assisted teeth whitening systems.
The treatment times are up to 10 times shorter with TouchWhite. The results are permanent and natural-looking. Just one session is required, making patient satisfaction extremely high with laser-assisted teeth whitening. The TouchWhite whitening method has been shown to be more comfortable than other alternatives. The results are equally powerful or in many cases, even better. The bleaching agent won't sit on your teeth for as long, which means greater safety for you.
Teeth Whitening Pens
If you don't need a significant amount of whitening power, or if you only have a single tooth or a couple of teeth you'd like to address, you may prefer a whitening pen. This cost-effective option will give you the brighter look you're seeking.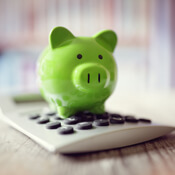 Our Payment Plans
We believe that quality dental care should be within everyone's reach. If you would like to have a payment plan arranged for your procedures, we can help you. We work with National Dental Plan and MySmilePlan. Through these organisations, you can apply and be approved for a flexible financing plan within just a few minutes.
Learn More Today
Contact our team to schedule a consultation for teeth whitening Caroline Springs! Same-day visits are available.
* Any surgical or invasive procedure carries risks. Before proceeding, you should seek a second opinion from an appropriately qualified health practitioner.

Teeth Whitening Caroline Springs, Taylors Hill, Taylors Lakes VIC | (03) 8358 2565