Snap On Smile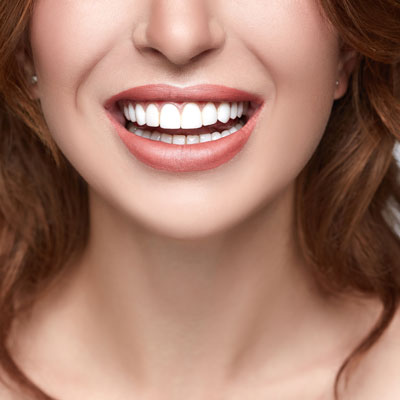 Ready to unlock the perfect smile of your dreams, fast?
With new Snap-on Smile in Caroline Springs, you can. With this pain-free treatment, you'll be able to walk out of our practice with a stunning, bright smile without the need for a long course of therapy like orthodontic work, crowns or dentures.
What is Snap on Smile?
Snap on Smile is a removable dental appliance made from strong resin, designed to fit tightly over your existing teeth, giving you a smile makeover as soon you snap it on. Whether you're missing teeth or simply want to enhance your look, this may be the perfect choice for you.
With this solution, you're getting something that's both convenient and cost-effective. More so, you'll be able to speak just as you normally would. Patients of all ages make excellent candidates for Snap-on Smile, and we'll gladly help you decide if it's right for you.
The best part about Snap-on Smile? The oral appliance is very comfortable to wear, and is designed with advanced technology to be long-lasting. You can easily remove it when you don't want to wear it during the day or at night.
Frequently Asked Questions
Often the best candidates for this type of dental treatment are individuals who have one or more teeth missing and are looking for a more economical solution, or patients who aren't able to have bridges or dental implants.
Other Alternatives
For patients seeking other fast smile alternatives, we're proud to let you know that we have options. In addition to Snap-on Smile, we're happy to offer similar treatments that may be better options for you including:
Smiles-2-Go – Like Snap-on Smile, Smile-2-Go offers an instant smile makeover, and is worn as an oral appliance. However, the lab we use for this service is located nearby our practice, so you can get your smile makeover faster. Smiles-2-Go can be used to obtain a gorgeous new smile without costly restoration costs, or may be ideal for patients during implant healing as well as to open their bite.
How many visits will it take to get my new smile?
In just two visits to our practice, you'll be able to beam brilliantly with your new Snap-on Smile. At your first appointment, we'll examine your mouth and teeth to determine your candidacy. If you'd like to move forward, we'll then take scans and moulds to build your new smile. Then, you'll return to our practice in a couple of weeks to try on your new smile! If everything fits comfortably, you'll be able to wear it starting that day.
Will my existing teeth be shaved?
No, that's part of the beauty of choosing this treatment. The oral appliance 'snaps' on top of your natural teeth so they remain untouched. There's no need for shaving down your natural teeth, and no permanent changes are made to your smile with this treatment.
How can I clean my oral appliance?
You can easily clean Snap-on Smile with a regular toothbrush and paste just as you would with your natural teeth.
Yes, there are absolutely no drills or injections required during your Snap-on Smile consultation or second appointment. You also won't need to wear any adhesives with your new smile-it will simply fit over your teeth and stay in place easily.
Schedule Your Visit
Wondering if aa snap on smile is right for you? We'd love to welcome you into our care and help you achieve your smile goals. If you'd like to get started today, contact us to book an appointment. We look forward to meeting you soon!
* Any surgical or invasive procedure carries risks. Before proceeding, you should seek a second opinion from an appropriately qualified health practitioner.

Snap On Smile in Caroline Springs, Taylors Hill, Taylors Lakes VIC | (03) 8358 2565