Veneers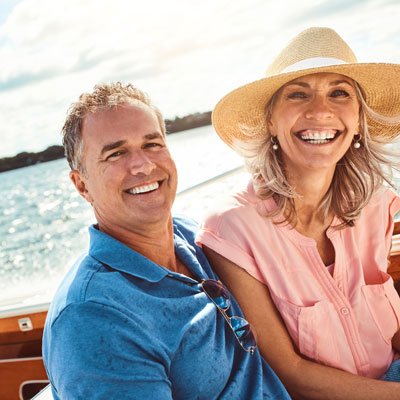 When someone shows off a brilliant smile, you take note. If you would like to make a dazzling first impression on others, you may have considered making a change to your teeth. Our cosmetic dentistry services include veneers, which are a popular option to give you a picture-perfect appearance. They'll enhance your natural beauty and can mask a range of imperfections, such as:
Crooked or chipped teeth
Discolouration
Misshapen teeth
Worn teeth
At Magical Smiles, you can choose between having porcelain veneers or composite veneers. There's a difference in their durability, how long they're likely to last and the process itself, which you can read more about below.
Digital Smile Design
We're pleased to offer digital smile design. That means after your initial consultation, we'll work to create a mock-up of what your new smile will look like once your veneers have been applied. You'll be able to approve the results before you commit to having your veneers placed!
If you choose to have porcelain veneers, your veneers will look like a thin shell. They adhere to the front of your existing teeth, giving them a gleaming, bright, aligned look. When you choose porcelain veneers, you'll receive the material that looks most like your natural teeth. They're also likely to be the longest-lasting given that you take proper care of them.When you come in for a consultation, we'll take impressions and discuss what you would like to achieve. Before you return, we'll have our laboratory custom-fabricate your veneers. At your follow-up, you'll view your veneers. We'll put them on your teeth and make sure that you and your dentist are both satisfied with the way they look. Then, they can be cemented into place.
When you choose composite veneers, you'll enjoy having a cost-effective way to make a dramatic change to your smile. Unlike porcelain veneers, composite is applied to your teeth layer by layer. You'll still have two visits in total. The first one involves a consultation to understand your goals. You'll be able to see a mock-up of what your smile will look like when treatment is completed. That means no commitment to the final product until you are completely satisfied.
What to Expect at Your Veneers Appointment
The first step is to have a consultation with our team. We'll meet with you, have a look at your teeth and discuss what you would like to achieve. If you have any of the above-listed concerns, you'll likely be a good candidate for veneers. Then, we'll talk about porcelain or composite and which is most suitable in reaching your desired outcomes. You'll also be informed of all costs so that you can make a fully informed decision.
Making Your Veneers Last
You might be wondering what you can do to keep your veneers in the best possible shape. Though they're not real teeth, the teeth under them are still subject to decay, and gum disease can set in around the veneer. You should continue to brush twice daily and floss every day to make sure that your oral health is optimal. Have your biyearly checkups with us so that we can look at your veneers and let you know if we see any problems.
You should also refrain from opening packaging with your teeth. Don't chew ice or other hard substances. Try to break your nail-biting habit before getting veneers, as all of these can damage your new smile.

Dental Veneers Caroline Springs, Taylors Hill, Taylors Lakes VIC | (03) 8358 2565