Payment Options
We want to help as many people as possible achieve a magical smile. For your convenience, Magical Smiles offers patients a variety of flexible payment options. Finances should not stop you from smiling confidently; we are here to help make your ideal smile a real possibility. Learn more about the payment plans we provide as well as the dental insurances we accept.
Payment Plans
If you do not have dental insurance or choose to pay out of pocket, our practice works with the following:
Each of these options allows patients to get the care they need in a budget-friendly manner. You can also apply for our financing options conveniently online in the comfort of your own home. When you do, all you need to provide us is the approval code and we will set it up in no time.
Magical Smiles also has payment plans up to $12,000 with NO DEPOSIT and NO INTEREST, please contact us for more information.
Dental Insurances
Magical Smiles is in-network with several different dental insurance companies. As your happiness is a top priority, we are proud preferred providers for the following insurances:
ADA
CBHS
NIB
Other private health insurances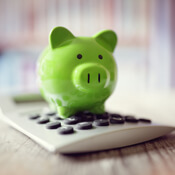 We Are Here for You
Are you curious about your dental coverage? We are glad to address any questions or concerns you might have. Our practice understands that finances often make or break a person's ability to embark on their ideal smile journey. We want to make sure that our community has the opportunity to receive the quality dental care they deserve. With the help of our flexible payment plans and several accepted insurances, you can achieve the smile of your dreams.
Want to Learn More?
Our skilled professionals cannot wait to get to know you and help you see your goals through. Contact our Caroline Springs dental practice for more information about the services we offer and how they may be right for you. No matter your dental needs, we are here for you!
* Any surgical or invasive procedure carries risks. Before proceeding, you should seek a second opinion from an appropriately qualified health practitioner.

Payment Options | (03) 8358 2565