Orthodontics
Showing off a gorgeous smile never gets old. Having aligned teeth can give you the confidence you deserve to have and the ability to make a fantastic first impression on others. Plus, when your teeth are straight, you'll be at less risk of having tooth decay and other oral health issues, as your teeth are easier to clean. At Magical Smiles, we provide two options for orthodontics: traditional braces and Invisalign®.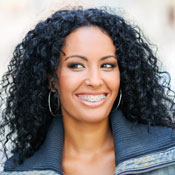 Traditional Braces
For years, people have relied on metal braces to shift their teeth into the desired position. They're appropriate in correcting mild, moderate and severe problems with your teeth. Teenagers and adults are candidates for traditional braces. One tremendous advantage they offer is reliable, predictable results. After your braces have been placed on your teeth, you'll have periodic checkups to have them tightened. It's this tightening that gradually changes the position of your teeth.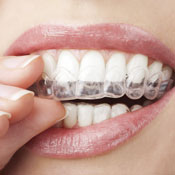 Invisalign
All around the world, people are loving the flexibility of Invisalign. Nobody will know that you're wearing your transparent aligners. When you choose Invisalign, you'll have several sets of clear aligners custom-made for you in the Invisalign laboratory. You'll switch out each set at regular intervals, seeing the gradual changes take place in your smile. Since you wear them for 22 hours a day, you can remove them to eat, brush and floss or for a social event.
Payment Plans Available
We want orthodontics to be accessible to everyone who needs them. We're pleased to announce that we work with two separate organizations that you can arrange a flexible payment plan with. National Dental Plan and MySmilePlan will take just minutes to apply to. You can be approved rapidly and move forward with orthodontics Caroline Springs!
Frequently Asked Questions
When you visit us for your appointment, we'll do a thorough examination of your smile and let you know our reccomendations. If you'd like to move forward, we can usually begin the process straightaway.
Until we're able to evaluate your specific needs, it's difficult to determine a cost. As soon as you come in for a consultation, we'll be able to outline your treatment plan so there are no surprises for you. We want your care to be affordable, which is why we offer flexible payment plans through a variety of organizations—ask us for more info on your visit!
That depends on your smile needs. We'll be able to give you a proper timeline when you come in for your consultation. In cases with minor crowding or misshapen teeth, your treatment will likely be much less than two years.
Same-Day Visits
Would you like to be seen straightaway? Our team offers same-day bookings. Contact us today! We're also here for you on Saturdays.
CONTACT US
* Any surgical or invasive procedure carries risks. Before proceeding, you should seek a second opinion from an appropriately qualified health practitioner.

Orthodontics Caroline Springs, Taylors Hill, Taylors Lakes VIC | (03) 8358 2565