Meet the Team
Our friendly and caring team of dental professionals love to help our patients achieve and maintain beautiful, healthy smiles. We'd like you to get to know them better!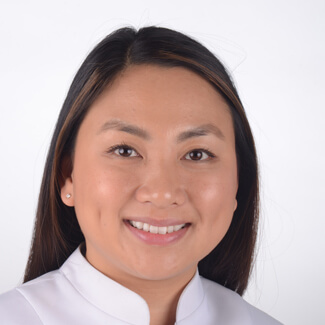 Mai Dang, Dental Prosthetist
With a passion for creating beautiful dentures, Mai has always loved the flair and focus that's associated with crafting the highest quality product for each patient she works with.
Mai loves working with people, and believes in caring and respecting each person as an individual helps her to produce the best possible results. Mai has over 11 years of experience and takes pride in bringing people the results they're seeking.
In addition to crafting unique prosthetics for patients, Mai's love of learning has led her to teach dental students at the University of Melbourne—which also helps her stay abreast with the latest technological advancements in the field.
Outside of the practice, Mai enjoys spending time with her family, visiting the local theatre, cycling and skiing.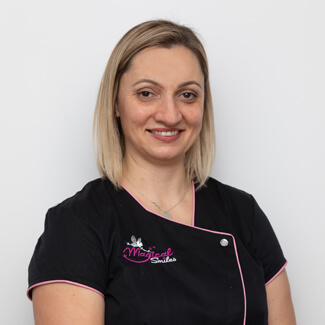 Anita – Dental Assistant
Anita decided to enter the field of dentistry because she was Interested in learning about oral health and helping people be more at ease with coming to the dentist. To prepare for her career, she earned a Certificate in Dental Assisting.
For Anita, the most fulfilling aspect of her job is playing an integral part in assisting and educating patients about oral hygiene and health. "I like giving them confidence in their smile."
When she's not working, Anita loves reading, doing Pilates and staying fit and healthy.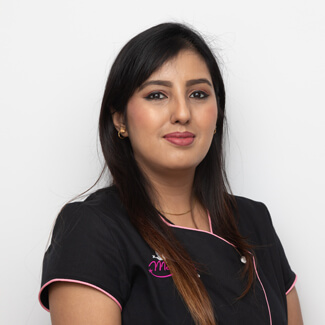 Sonakshi Sidhu – Dental Assistant
As a dental assistant at the practice, Sonakshi loves to be able to assist with so many intricate and complex dental procedures. She also loves to meet people. "I served as a dentist overseas and consider dentistry to be both an art and science."
In her spare time, Sonakshi enjoys drawing.

Loc Nguyen – Dental Assistant
For Loc, ensuring patient satisfaction is the most fulfilling part of his job. He earned a Certificate in Dental Assisting and loves taking care of people's dental health as it may change their life.
Outside of the practice, Loc enjoys cooking, trekking and travelling.

Zara Richards – Dental Assistant

Before working as a dental assistant, Zara was interested in the unknown, particularly the importance of our teeth. To prepare for her position, she earned a Certificate III in Dental Assisting. 

For Zara, one of the most fulfilling aspects of her job is being able to save teeth and help perform smile makeovers. "Seeing patients' faces when they see their new teeth is the best part of my job!" 

When she's not at the practice, Zara enjoys spending time with her dog, traveling and fishing.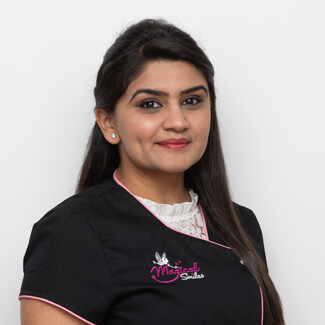 Amolak – Receptionist
Amolak is the friendly face you'll meet when you first come to our practice. What interested her most about working in dentistry is seeing patients achieve happy and confident smiles. She also appreciates our friendly working environment.
Outside the practice, Amolak enjoys reading.
Book an Appointment
Contact us today to schedule an appointment! We look forward to meeting you and helping you achieve your smile goals!

Magical Smiles Team | (03) 8358 2565