Love Your Smile Again With Laser Gum Bleaching
Are dark gums stopping you from smiling?
The solution to your problem might be easier than you think. At Magical Smiles, we can easily treat dark gumswith our state-of-the-art laser technology.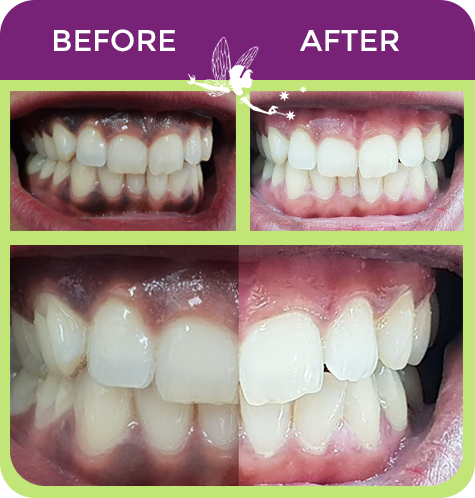 The Quick Results of Laser
Gum Depigmentation
Our gum lightening procedure is referred to as laser gum depigmentation. It uses a laser to lighten up your gums, leaving them a pleasing pink shade in a single, 20-minute appointment. If you prefer to continue lightening your gums, subsequent treatments are easy to do. Within two days of your treatment, you'll notice a colour change in your gums.
This treatment will last about one and a half to three years. In certain cases, it'll last even longer. The results will vary for each individual.
Call (03) 8358 2565 now to claim your FREE consultation!
The Many Benefits of Laser Gum Treatment
People love that they can come in for a single visit and see a difference in their smile. The main advantages of laser gum depigmentation include
As little as one appointment is necessary
No cutting or stitches needed
Little to no pain is reported during or after
Short healing times
Return to your activities on the day
You won't have to worry about your safety or comfort. Our laser is completely safe for use on soft tissues. You can go back to your workday right away without any downtime following your procedure.
Are You a Candidate?
The most important part of determining your suitability is your gum health. We can give you a free consultation to assess if laser gum depigmentation is right for you. Call us today!
* Any surgical or invasive procedure carries risks. Before proceeding, you should seek a second opinion from an appropriately qualified health practitioner.
Request A Free Laser Gum Bleaching Consultation

Magical Smiles | (03) 8358 2565