Laser Dentistry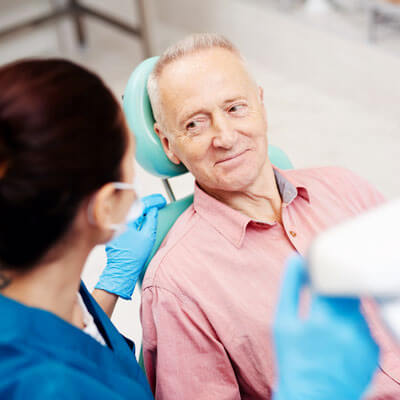 At Magical Smiles, we understand that visiting the dentist isn't everyone's favourite thing to do. We seek to change the way you feel about your appointments, however, by giving you a fantastic experience. From the vibrant colours of our clinic to our warm, welcoming staff, we want you to feel comfortable and at ease with us.
Our Contemporary Approach
One of the ways we do so is by using the latest equipment. Our state-of-the-art approach to dentistry ensures that you receive care that's highly effective while being extremely efficient. With the Fotona LightWalker Laser, we've revolutionised an array of dental procedures.
Fotona is a leader in the dental industry. Their LightWalker laser enables us to be precise in your treatment. It also allows for a quicker recovery and decreases the invasive nature of many procedures.
How the Laser Can Help You
There is a range of different procedures that can be completed with our laser. They include laser teeth whitening, laser root canals, laser gum LANAP and laser anti-snoring treatment. You can read more about each below.
Ready to Learn More?
If you're wondering how you can benefit from laser dentistry Caroline Springs, contact our team today! You can reach us by phone or email to get answers for your questions or to schedule your consultation with us. We have same-day visits available if you'd like to be seen straightaway. We're also here for convenient Saturday appointments.
CONTACT US

* Any surgical or invasive procedure carries risks. Before proceeding, you should seek a second opinion from an appropriately qualified health practitioner.

Laser Dentist Caroline Springs, Taylors Hill, Taylors Lakes VIC | (03) 8358 2565