Emergency Dental Care
Your Caroline Springs Emergency Dentist
Our practice sets aside extra time each day to accommodate last-minute dental emergencies. If you're a patient of our practice, we will do everything possible to see you on the same day. It's our mission to get you out of pain and limit the extent of treatment through interceptive emergency care.
Common Dental Emergencies We See
Understanding what to do during a dental emergency can limit pain and speed healing. Here are some of the most common situations that require professional attention.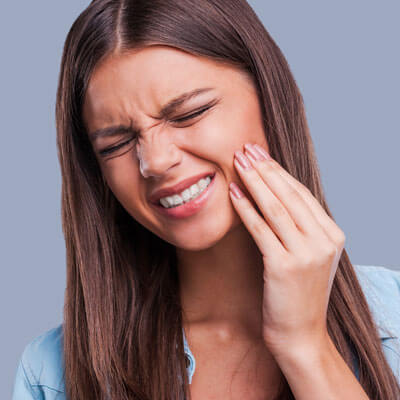 Knocked-Out Teeth — Fast action is crucial. Locate your tooth and store it in a sealed container, completely submerged in milk or contact solution. If the tooth appears intact, you can attempt to place it back into the socket. See one of our dentists within the hour.
Chipped Tooth — Store your tooth fragment the same as you would a knocked-out tooth. Head to our practice within 1-2 hours. If it's possible, we will bond the broken portion back to your tooth. Otherwise a small restoration will be needed to prevent sensitivity and cosmetic concerns.
Abscessed Tooth or Toothache — Dental abscesses usually present themselves as a small fistula on the gums, which looks similar to a pimple. The fistula tends to come and go. It may cause a bitter or salty taste inside your mouth. If your tooth is abscessed it will need a root canal. Fortunately, we offer cutting-edge laser endodontic therapy for improved efficacy and comfort.
Broken Filling or Crown — Avoid chewing on the broken tooth. If it's after hours, use a temporary filling material from the store to prevent sensitivity. Store your crow or filling in a zip-top bag and bring it with you to our practice as soon as possible.
Bleeding — Apply a clean compress to the area for several minutes until bleeding subsides. If your bleeding is due to a recent oral surgery or extraction, head to our practice. Heavy, uncontrolled bleeding requires emergency medical care.
Swelling — Inflammation and redness means that there's an active infection inside of your mouth. If you've struggled with periodontal disease in the past, you could be experiencing relapse. When swelling is localised to a specific area, clean those teeth thoroughly and be on the lookout for any abscesses or drainage. Schedule an exam within the next day or two. If swelling is severe enough that it spreads into your face, head to the nearest emergency room.
Gum Infection — Sometimes the gums may appear infected, tender or swollen. More often than not, it's due to food or tartar buildup that's lodged between your teeth. If flossing proves effortless, we recommend booking a scale and clean at your earliest convenience.
Steps to Take
Follow the above-mentioned recommendations then call our practice straightaway. When possible, we'll arrange to see you immediately. Otherwise, we'll discuss how to get you out of pain and what to do next.
Need Same Day Care?
Contact us for same-day emergency treatment. All ages are welcome. Flexible financing plans are available.
CONTACT US
* Any surgical or invasive procedure carries risks. Before proceeding, you should seek a second opinion from an appropriately qualified health practitioner.

Emergency Dentist Caroline Springs, Taylors Hill, Taylors Lakes VIC | (03) 8358 2565