Dentures
Caroline Springs Tooth Replacement
Our various denture designs are customised to help you replace your missing teeth and feel comfortable in the process. Since everyone's smile is unique, our appliances are fitted to your precise bite, preferences and budget.
Why We're Different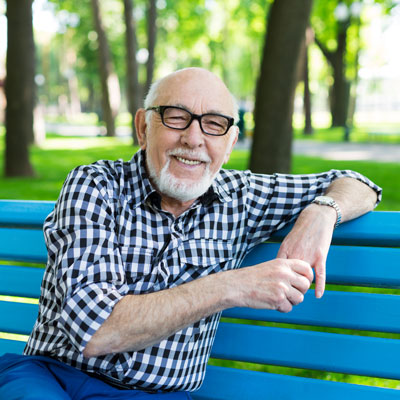 Unlike most practices, Magical Smiles features an in-house dental prosthetist to provide customised designs onsite. This improves the overall fit and success of each denture we provide, instead of referring the design to an off-site lab.
During your denture fabrication, we'll tailor your prosthesis to:
The number of teeth missing
Aesthetic preferences
Anatomical fit and contour
Existing oral health needs
Personal priorities
Budget
Did you know that you can select the material your denture is made from? We offer various designs at Magical Smiles ranging from flexible plastic to a durable metal base. If you ever need to have extra teeth taken out due to a coexisting dental condition, we may be able to add onto your existing denture instead of making a new one.
Eliminating the middle-man allows us to better serve our patients and improve the fit of each prosthesis we provide. If any adjustments or relines are needed, we can provide them onsite.
Types of Dentures
Partials — A partial denture is an appliance that replaces your missing teeth while snapping into place around your healthy ones. They're ideal for quickly restoring multiple teeth; in some cases, we can add additional teeth to your denture if you need an extraction. Partial dentures come in flexible plastic (metal free) and traditional cobalt chrome. Since each design offers different advantages, we'll want to meet with you personally to see which one is best fitting for your situation.
Removable Dentures — Full arch dentures (sometimes called "plates") replace all of your teeth at one time. The upper design seals against the roof of your mouth, while a lower denture relies on your oral muscles to help keep it in place.
Getting Dentures for the First Time
During your treatment planning process, we'll discuss which teeth can be preserved, if extractions are needed and the best plan of action for your situation.
If existing teeth need to be removed, we'll map out a plan for your extraction and recovery time; in some cases, same-day dentures are available. However, these types of prosthetics will need to be adjusted and relined after your mouth has healed.
Caring for Your Dentures
It's crucial to care for your dentures properly, to limit infections or damage to the prosthesis. Extended wear can lead to bone loss and soft tissue problems such as thrush.
Remove your appliance every night and soak it in a gentle cleansing solution. The next morning, brush away any loosened debris and rinse the prosthesis thoroughly. Clean your mouth with a soft washcloth before putting your denture back in.
Plan regular checkups for us to evaluate the fit of your denture and make adjustments as needed.
Need a New Denture?
We offer custom denture design and repairs onsite. Book a smile consultation today to find a solution that works for you.
CONTACT US
* Any surgical or invasive procedure carries risks. Before proceeding, you should seek a second opinion from an appropriately qualified health practitioner.

Dentures Caroline Springs, Taylors Hill, Taylors Lakes VIC | (03) 8358 2565