Dental Implants in Caroline Springs – Free Consultation
Get a Gorgeous, Natural Looking Full Smile with Dental Implants
Are you missing teeth?
Do you experience difficulty eating and speaking properly?
Do you dream of having a beautiful smile you can proudly show?
If you answered yes to any of these questions, you have come to the right place. At Magical Smiles our priority is to improve the way you feel about your smile and boost your confidence. We have a range of dental implant options that will not only restore your smile but will transform your life.
We Offer Free Consultations You Assess If The Procedure Is Right For You, At No Cost.
0% Interest, $0 Deposit Payment Plans Offered. Repayments from just $50 per week.
Supercare Offered For Those Who Wish To Pay Using Their Own Superannuation Funds.
Why put up with eating and speaking difficulties or covering your smile due to missing teeth? Let us help you achieve your dream smile today, with dental implants.
Call (03) 8358 2565 now to claim your FREE consultation!
Restore Your Smile With Dental Implants at Magical Smiles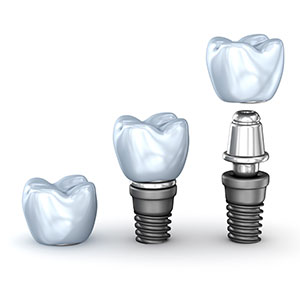 Dental Implants are designed to look, feel and function like your very own teeth. Your smile will be full, gorgeous and custom made to look just like your own teeth. You can choose the shape and colour of your tooth which means no one will know your tooth is an implant.
Dental implants offer the following benefits
Gorgeous full smile that functions just like your own teeth
Painless procedure with minimal recovery pain
Results that will last your lifetime
Surrounding teeth not compromised
Unlike bridges or dentures, no special care is necessary
Interest free payment plan options – Super Care access
Flexible payment plans – repayments can start from as little as $50 per week
Don't delay in contacting us! We're here to answer any questions you might have in more detail.
Call (03) 8358 2565 now for your FREE CONSULTATION and discover how dental implants can enrich your life!

All on 4 Dental Implants – Replace Your Dentures Today
If you find yourself growing tired of your dentures, and are looking for a permanent solution to achieving a healthy smile – then look no further. "All-on-4″ dental implants allow you to do away with your dentures straight away, without having to undergo numerous implant procedures which take time and effort.
All-on-4 dental implants are a whole set of teeth that rest on 4 dental implants. The four titanium implants support a fixed dental prosthesis with 10 to 14 teeth. Once placed, your replacement teeth will look, feel, and chew similar to your natural teeth. All-on-4 treatments allows patients that are missing multiple teeth to replace these teeth with minimal down time and effort.
If all-on-4 dental implants sound like a solution for your missing teeth, then don't hesitate to reach out to our friendly staff. Call and mention our "Dental Implants Offer" or fill out the form below and claim your Free Examination today!
Dental Implants Free Consultation Request Form

* Any surgical or invasive procedure carries risks. Before proceeding, you should seek a second opinion from an appropriately qualified health practitioner.
Dental Implants Caroline Springs, Taylor's Hill, Taylor's Lake, Burnside| (03) 8358 2565