Restore Your Smile With Dental Implants
Have you ever avoided talking to people because of your missing teeth?
Do you like what you see when you look in the mirror?
When you're ready for a change, the team at Magical Smiles are here for you. We provide state-of-the-art dental implants that will have you smiling again in no time.
The Unparalleled Advantages of Dental Implants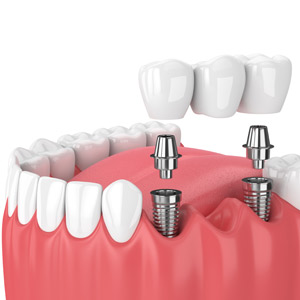 When you have a dental implant, most people are not able to tell it apart from a natural tooth. It appears, feels and works just like your own teeth. You'll have a say in how your implant looks since we custom-design each one to your exact specifications.
The benefits of choosing dental implants include
A virtually pain-free procedure
Doesn't require damage to the neighbouring teeth
Easy to care for
Looks perfectly natural
Minimal recovery times
No worries about eating the foods you love
Call (03) 8358 2565 now to claim your FREE consultation!
Why Missing Teeth Should Never Be Ignored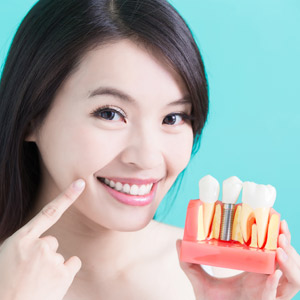 You might think that missing a tooth isn't a big deal. Many people put off replacing their missing teeth.
Here's why it's a dangerous idea:
Your teeth have a natural tendency to fill in a gap.
As a result, the rest of your teeth will attempt to shift into the open space, filling it up.
You may also have a neighbouring tooth 'super erupt,' which means it will grow to fill the gap.
An additional consideration is your self-esteem. You deserve to love the way you look and not be concerned about how other people perceive you or an inability to pronounce certain words. Replacing your missing teeth can restore your confidence!

Do you know that you can get your Super to pay for your implants?
That's right-your dental implant can be completely covered from your superannuation.
For your convenience, Magical Smiles offers patients a variety of flexible payment options.
Contact us today to learn more!
* Any surgical or invasive procedure carries risks. Before proceeding, you should seek a second opinion from an appropriately qualified health practitioner.

Request A Free Dental Implant Consultation

Magical Smiles | (03) 8358 2565