Cosmetic Dentistry
At Magical Smiles, we're passionate about providing comfortable care that helps you achieve your goals. We want you to love showing off your smile. If you would like to make a change to the appearance of your teeth or gums, we can help. Our team provides a broad array of cosmetic dentistry options to suit your needs.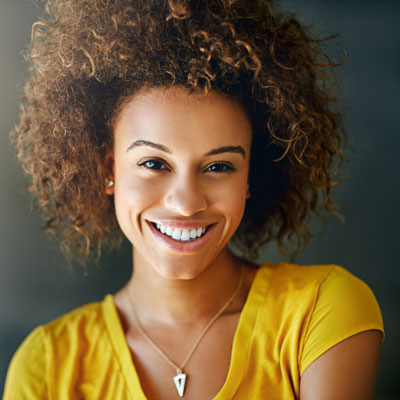 Teeth Whitening: When it comes to brightening your smile, you want to have options. At our practice, you can choose from laser whitening, Zoom in-chair whitening, take-home kits and whitening pens. We'll walk you through the advantages of each and make our recommendations based on what you would like to achieve.
Dental Implants: Missing teeth can leave you feeling self-conscious and unable to enjoy your favourite foods. Dental implants are the most revolutionary solution within tooth replacement. They look, feel and act just like a natural tooth. After you've had the implant surgically placed, you can receive a crown, denture or bridge attached to it.
Crowns and Bridges: Damage to your teeth can leave your oral health compromised. If your tooth has a weakened structure or is completely missing, we have crowns and bridges to restore your smile. We can provide same-day crowns. The entire process for getting your crown can be completed in just 2-3 hours. Your bridge with us is custom-made just for you, ensuring it looks natural and fits perfectly.
Veneers: You can have a perfectly aligned look with our veneers. Choose from porcelain or composite. A veneer is applied to the front of your existing teeth, masking imperfections and giving you a dazzling smile. When you have porcelain veneers, they're custom-created shells that are fabricated in our laboratory. Composite veneers are painted on layer by layer in a single appointment.
Gummy Smiles Treatment: Having a gorgeous smile involves looking at both your teeth and gums. You want them to be proportionate to each other. If you have more gum material showing than you should when you smile, you may want to reduce it. We can provide treatment for a "gummy smile" that will give you the appropriate ratio of teeth to gums.
Smile Makeovers: Do you require more than one treatment? Our gentle team can provide everything you need in-house. We'll work with you to make a plan for your individual smile makeover. We use digital smile design and can create mock-ups so that you will see your before-and-after pictures before embarking on treatment.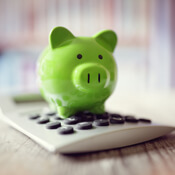 Payment Plan Options
Are you concerned about the financial aspect of your dental care? At Magical Smiles, there is no need for concern. We're pleased to work with National Dental Plan and MySmilePlan. It takes just minutes to apply for and be approved for a flexible payment plan!
Complimentary Cosmetics Consultations
If you're interested in cosmetic dentistry, you might feel unsure as to where you should start. That's why we're pleased to provide complimentary consultations for cosmetic dentistry Caroline Springs. You'll schedule a time to meet with our dental team, discuss your desired outcomes and determine which of our services is right for you. Contact us today!
CONTACT US
* Any surgical or invasive procedure carries risks. Before proceeding, you should seek a second opinion from an appropriately qualified health practitioner.

Cosmetic Dentist Caroline Springs, Taylors Hill, Taylors Lakes VIC | (03) 8358 2565