Children's Dental Care
At Magical Smiles, we welcome your entire family to experience dentistry in our warm, uplifting environment. We love seeing all ages of patients improve their smile and maintain their oral health. You're welcome to bring your kids into the practice. You can rest assured that we'll give them a positive experience so that they can look forward to their regular checkups with us.
The many services we provide for children include dental examinations and hygiene cleanings, fissure sealants, fluoride treatments, oral hygiene education, protective mouthguards and fillings and crowns.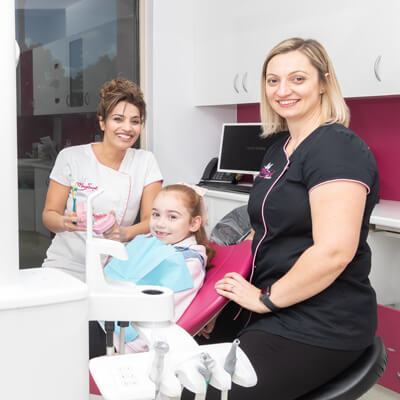 Dental Examinations and Hygiene: Preventing oral problems is a vital part of making sure your child's smile stays healthy. At their routine checkups and cleanings, we can identify any issues such as cavities right away. They'll be smaller and easier to treat when we catch them early on.
Protective Mouthguards: Does your child engage in contact sport? You can make sure their smile is shielded from damage with a custom-created mouthguard. Athletic activities are a leading cause of dental emergencies and oral injury. A fitted mouthguard makes a difference, particularly when compared to a boil-and-bite kit. A custom mouthguard provides a superior fit, which will give your child greater protection.
Restorative Fillings and Crowns: Despite your best efforts to keep your child's oral health on track, cavities can still happen. If your child has tooth decay, it should be treated as early as possible. A quick intervention means minimal risk of the decay spreading. Our tooth-coloured fillings and crowns will allow your child to smile with confidence again.
Fissure Sealants: You want your child to have protection against cavities. They can have an extra measure of it with our fissure sealants. This thin plastic coating covers over a child's back teeth. Bacteria then can't gather in the deep grooves of the molars. It's a quick, painless procedure that requires just a few minutes. You can easily add fissure sealants to your child's regular hygiene appointments.
Fluoride Treatments: Your child's healthy tooth enamel can be safeguarded by having a fluoride treatment. Fluoride is a naturally occurring mineral. A treatment will make their teeth more resistant to decay and promote their optimal oral health.
Oral Hygiene Education: Most dental health problems could be easily prevented. With that in mind, we want to teach your child the proper techniques that keep their teeth sparkling and clean. They should begin to brush twice daily and floss each day in childhood. We want to teach them how to do so correctly. The dental assistant we have on staff enjoys educating children about oral hygiene habits.
The Child Dental Benefits Schedule
Children between the ages of 2-17 may be eligible for free basic dental care. The Child Dental Benefits Schedule is for children whose families collect benefits such as Family Tax Benefit A. The services that are covered under this system include: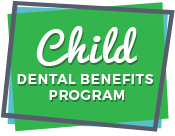 X-rays
Fissure sealants
Fillings
Cleaning
Extractions
Root canals
Examinations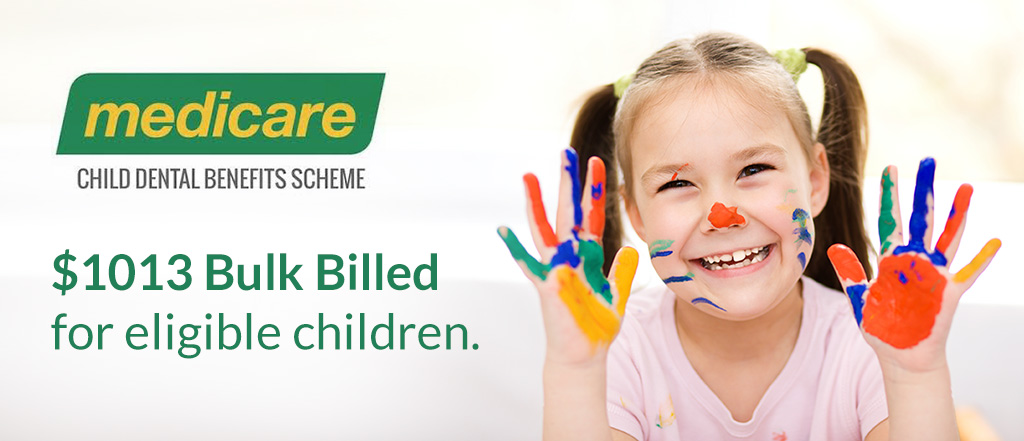 The eligible child can have up to $1013 in these services every two years. There is no waiting list at our practice, and we'll book them in for the next available appointment.
Get Started Today
Contact Magical Smiles today to schedule a visit for children's dentistry Caroline Springs! Saturday hours are available so that your child won't have to miss school to attend their appointment.
* Any surgical or invasive procedure carries risks. Before proceeding, you should seek a second opinion from an appropriately qualified health practitioner.

Children's Dentist Caroline Springs, Taylors Hill, Taylors Lakes VIC | (03) 8358 2565